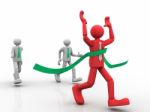 I had not finished digesting my Thanksgiving feast and all of a sudden it's December.  What a wonderful time of the year.  But…
If you are a manager it is Vacations, Budget Preparation and Performance Reviews …  OH MY.  Especially in a large corporation there are end of the year deadlines that MUST be met before the end of 2015.  This comes (every year) when your resources are scarce due to Holidays and vacations. It also seemed that Human Resources (HR) delivers some mandatory policy that must be covered (with a signed acknowledgement)  with each and every employee.
Pause and review what your team has accomplished in 2015 and look forward to 2016 with enthusiasm.
Happy Holidays !
More